Reading eBook on Android
---
Please follow below instructions to read eBooks on android devices.
In a nutshell:
Use Aldiko book reader application (free) and add http://www.antrik.com to its catalogs. That's all you can browse antrik.com and read just like on normal PC.
Pre-requisites:
The following tutorial assumes you are familiar with http://www.antrik.com on desktop and you have already Adobe ID ready to use.
If you are not familiar with above things, we strongly recommend you to read our previous tutorial Reading your First eBook – before proceeding further.
Step 1: Install Aldiko application
1A. Visit Play Store from your phone. (As we are searching in next screens …)
1B. Click on searchbox. (See on the right top of Play Store)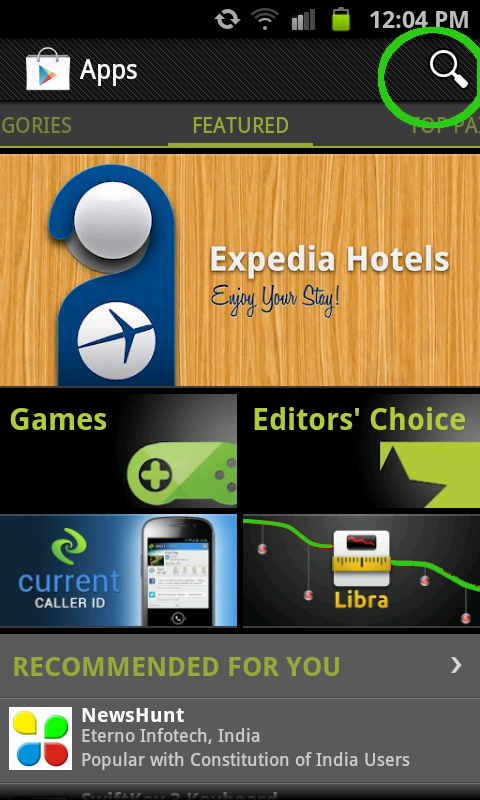 1C. Search for the keyword aldiko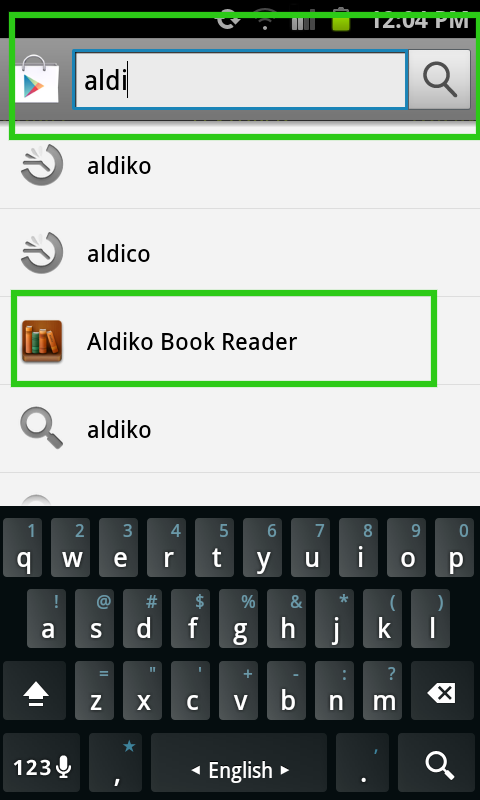 1D. Click on top displayed item. Aldiko Book Reader.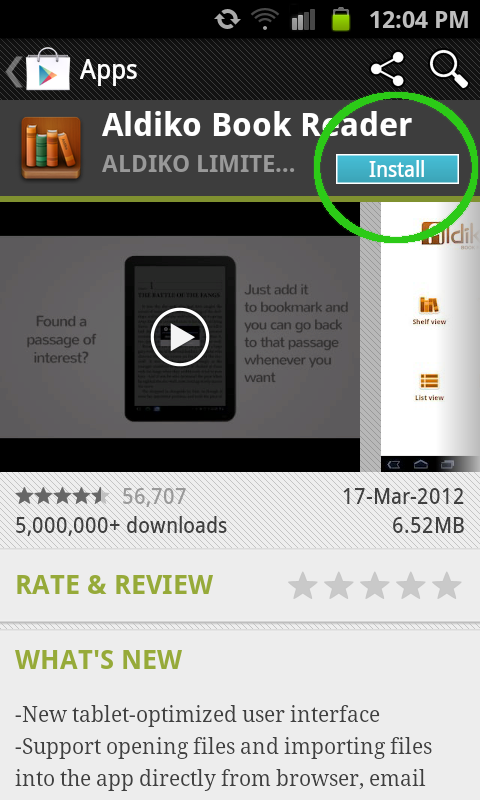 1E. Click on Install button.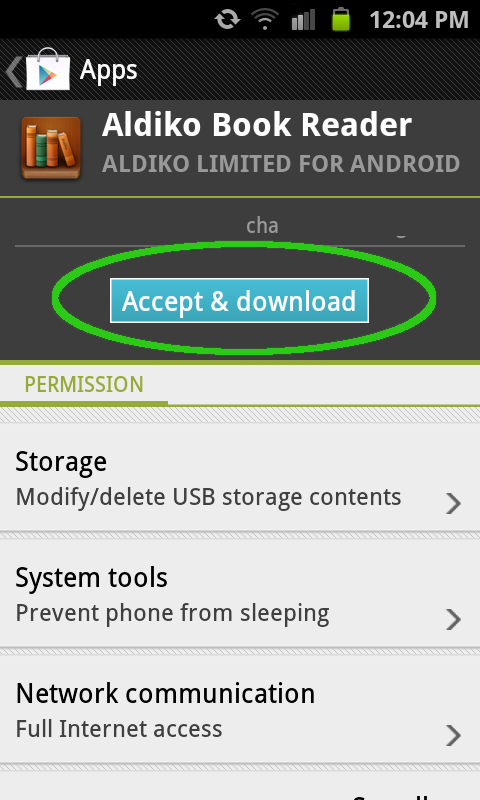 1F. Click on Accept & download button.
"Your Item will be downloaded"
1G. You can see progress from top bar.
1H. Once it says Successfully installed, click on it to open Aldiko.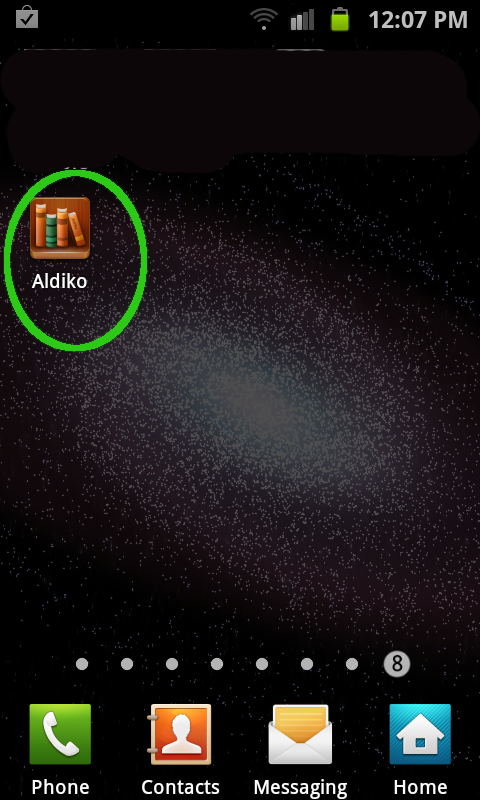 Step2. Setting up Aldiko first time to browse, read eBooks:
2A. Now once Aldiko is opened, click on HOME image on top left.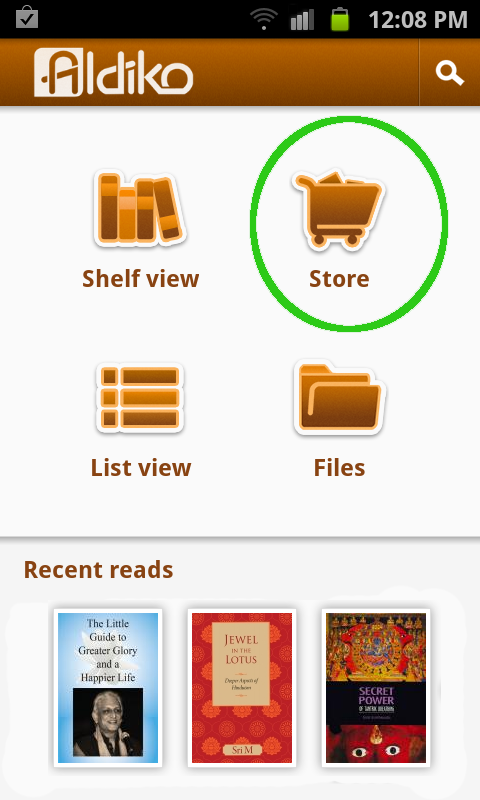 2B. Click on Store.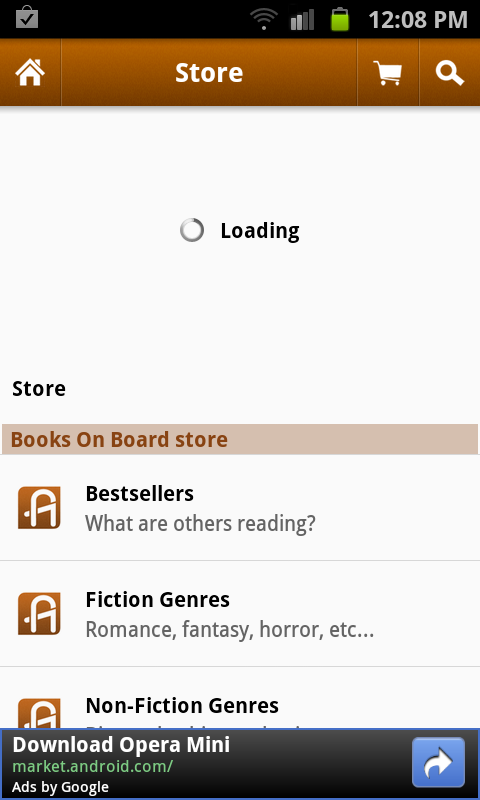 2C. Click on Left hardware button on phone (Menu button).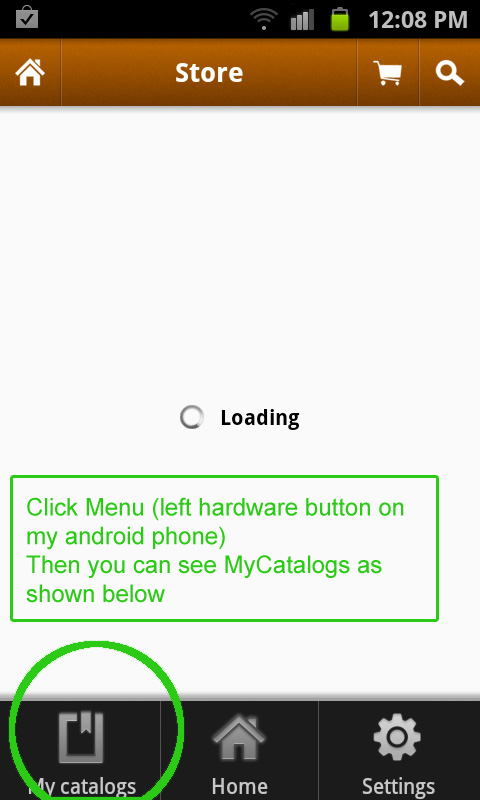 2D. Click on right top + sign to add Antrik to your catalogues.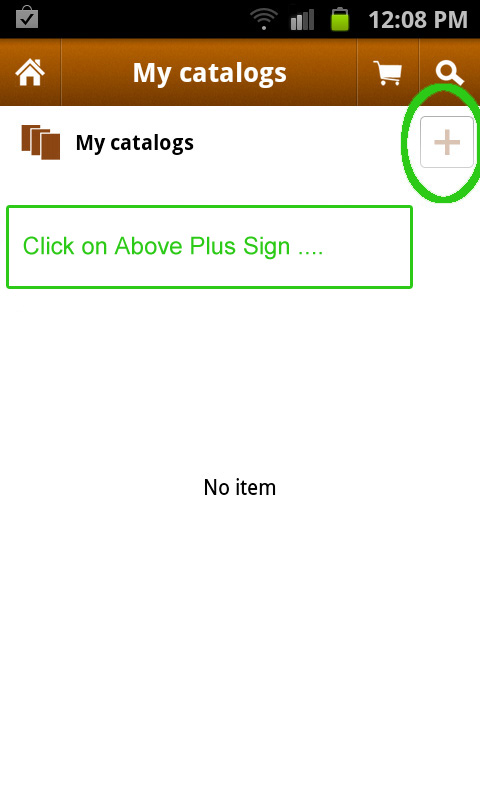 2E. Add Antrik to catalogues
Enter the catalog title = Antrik
Enter the catalog URL = http://www.antrik.com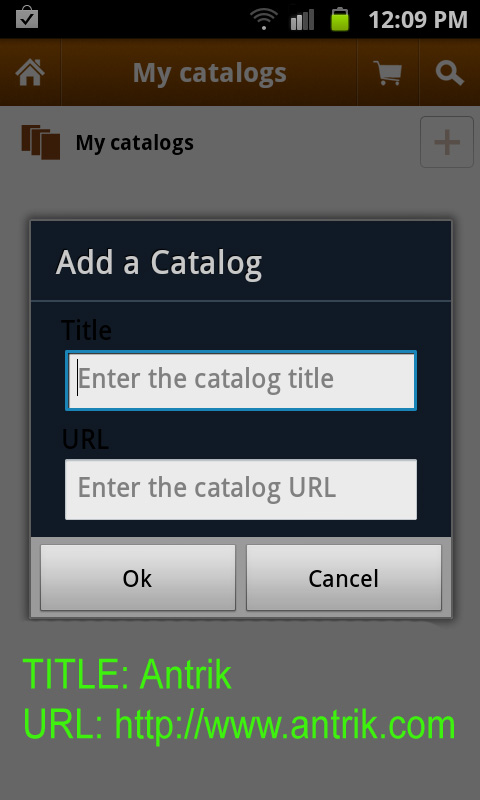 2F. It will be visible like below.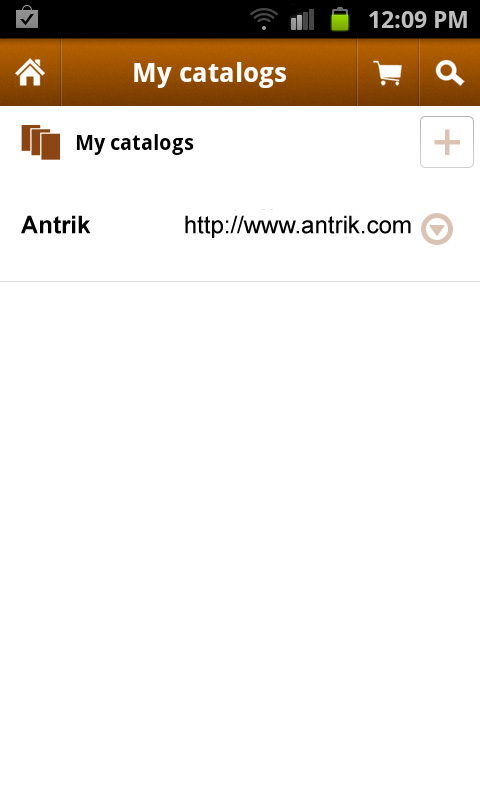 3. Browsing Antrik ebooks:
3A. Open Aldiko, if not already opened, and visit HOME, followed by My catalogs, Click on Antrik (we recently added)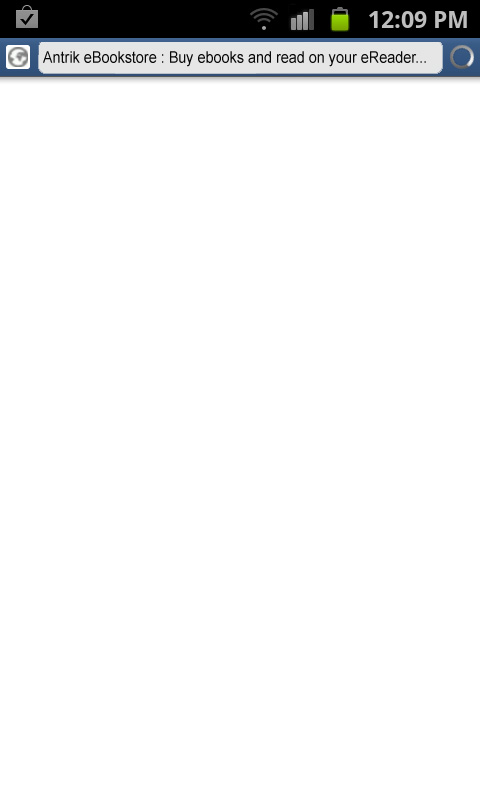 3B. Antrik will be opened.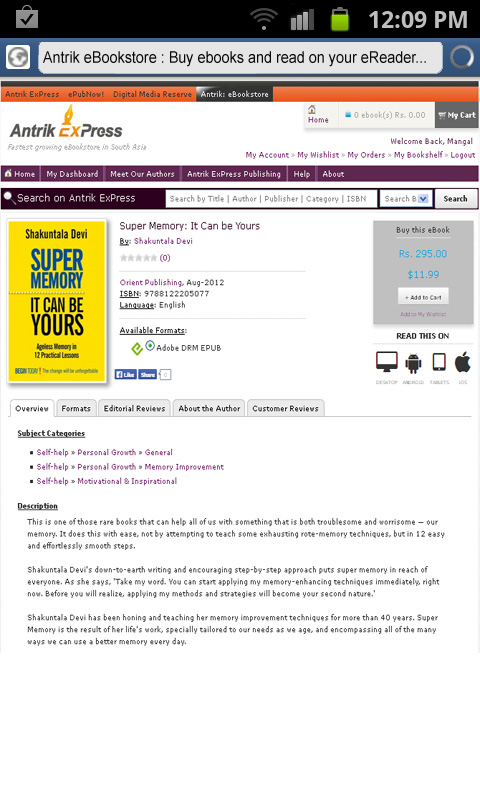 3C. Just like on PC you can login, and browse your purchased ebooks.
Click on right top Login link.
3D. Goto My Bookshelf (from top right corner) and Click on "Download eBook" button.
3E. Authorize Adobe ID.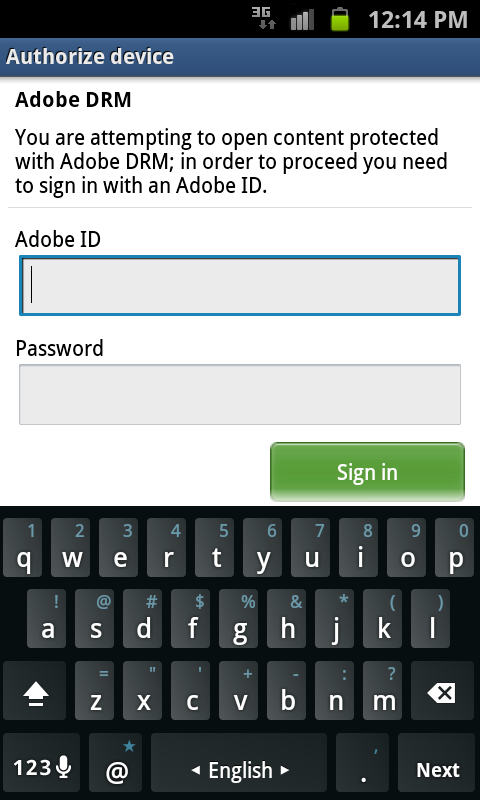 3F. File will be downloaded.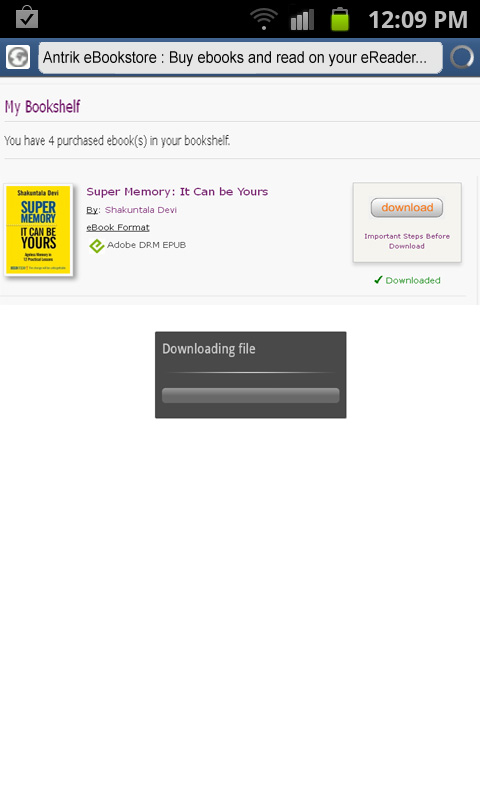 3G. eBook will be added to your library.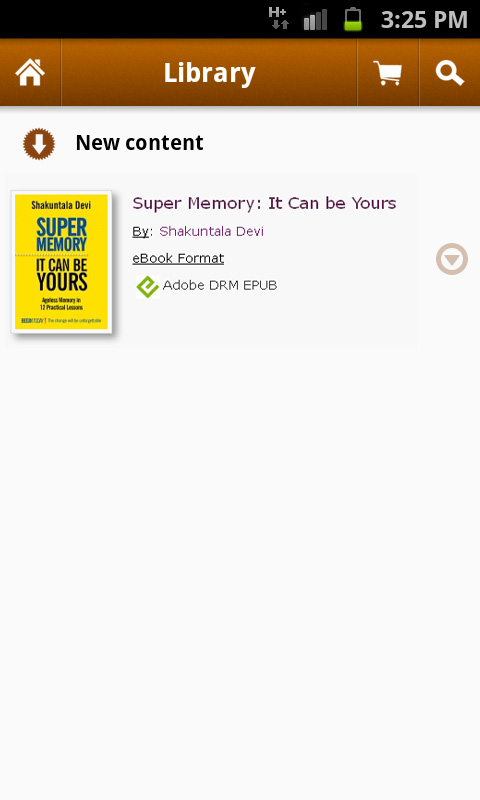 3H. Click on it to open the ebook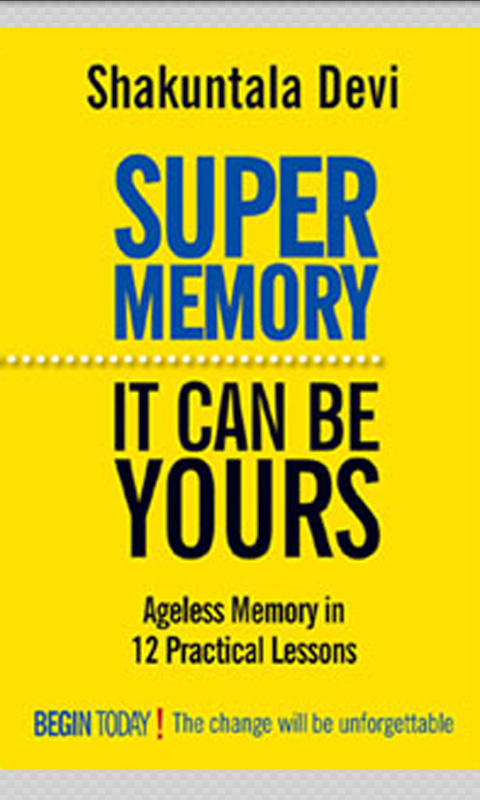 Happy Reading...